Dentistry is an exciting profession!  We are very fortunate to have a profession that gives the opportunity to change lives.  Sometimes just the smallest change is someone's smile can change them forever.  There are times we are given the task to completely change the function and esthetics of someone's smile.  The PAC spent the summer looking at how we provide the education to ALL our members.  Now that we are a full four years into the curriculum of the PAC, how can we better serve you as our members?  Many of you have participated in numerous clinical courses and are now providing care to some of the most advanced cases.  But what about those of you who are not interested in a clinical hands-on course?  Continue to read on and we'll highlight some exciting opportunities coming up.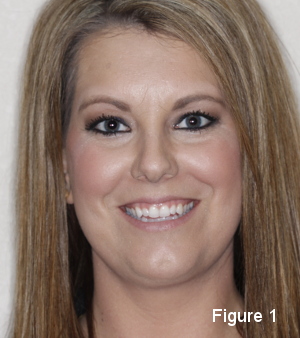 I wanted to highlight a case we just finished last week.  After we completed the case the team and I reflected back on it and where we've been in our journey over the past 20 years of providing life-changing dentistry.  It seems as though we are always looking for the next challenging case.  What can we offer that is unique and different?  When in reality we find immense joy in providing the type of care we provided for Jennifer.
Jennifer was married this past Friday night and looked radiant with her new smile. She approached us a few months back about enhancing her smile in preparation for her big day. So how would we approach this case knowing that this was going to be a very conservative case? (Figure 1 and 2)  Sometimes we can over think a case and for Jennifer, we wanted to maintain her natural beauty by providing very small changes and addressing her wants. We had to get back to the basics. Back in the early days of smile design, we focused on all the fundamentals of the smile and as time progressed brought in other aspects of functional dentistry.   Presented with this case we were able to design a smile that was predictable and very relaxing for everyone.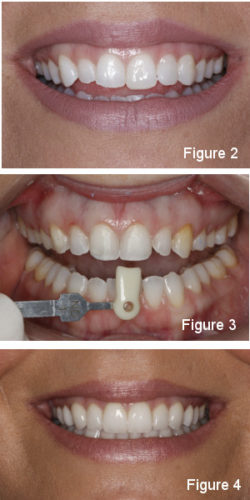 Taking all the smile design principles we teach in our Level 1 & 2 courses, we were able to provide a conservative enhancement to Jennifer's smile. We wanted to add some length to her centrals so we did a very quick mockup and sent that to Corr Dental Designs.  With a cosmetic wax-up we were ready to begin. Considering this was going to be more additive than subtractive we utilized our wax-up template to place the temporary material over her teeth.  We were able to provide facial depth cuts keeping our facial reduction limited.  We started by modifying and leveling her gingival contours knowing she would still have gingival display. Proceeding through the remainder of the preparations presented zero challenges.  We were observant to the fact that her cupids proved to show a bit more chroma so we provided a little more facial reduction for the laboratory to mask.  We took our bite records, prep shades (Figure 3) and two final impressions.  Now it was time for the team at the Pacific Aesthetic Laboratory Group/Corr Dental Designs to work their magic.
So with our intent to get back to basics we chose to use Empress as our material.  This material provides outstanding beauty due to its optical properties and is a great choice for cases that do not have functional challenges. We utilized the rapid cementation technique taught in the PAC courses and finished just in time for her to walk down the aisle!
So getting back to basics don't forget about some of the older materials we have at our disposal. Let's remember to keep things simple.  This was a very stress-free case due to the fact we didn't have to face any functional issues or failing restorative dentistry to work through.  Thanks to the dedicated team at Pacific Aesthetic Laboratory Group/Corr Dental Designs for providing such a beautiful case! (Figure 4 and 5)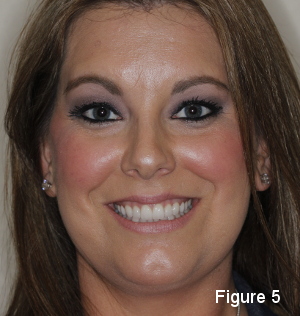 On a final note, the PAC partners spent time this summer looking at our curriculum and maximizing the opportunities our members have to get the education they want in an environment that fits their style. Not everyone is interested or ready for a clinical hands-on program. That is why we are introducing a few new programs that will fit more into the desires of our members.  By the time you read this the PAC will be into the full Fall program calendar.  You will see opportunities for you to join one of our Senior Partners providing an Over the Shoulder program.  You not only get the lecture series but will also be able to observe the clinical side of these cases in a casual environment.  Secondly, we are rolling out one-day programs in a city near you!  These courses are designed to get you back to the basics with topics that you and your team can use every day for all your patients. The team at the PAC want your office to succeed and we are continuing our educational offerings so you can achieve just that. Keep on the lookout for more information in the coming weeks.
If you have questions about this article or if you would like to send a case, please contact the Pacific Aesthetic Laboratory Group at www.pacificaestheticdentalstudio.com, Gary Vaughn, CDT, CTO (916) 786-6740, or via email gvaughn@thePAC.org.