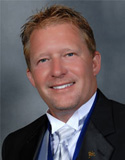 We all want to provide care that meets the need of the patient. However, within the demands of dentistry today with fees being lowered by insurances, costs of doing business going up, and the high aesthetic IQ of the patient, we must meet those needs with as much efficiency and predictability as possible. Also, there's that internet thing.

Patients often come in to the office these days after being self "educated" online. As often said, a little knowledge can be dangerous. You can find all kinds of videos on YouTube, even done by dentists, warning patients to stay away from "crowns, do veneers instead so the dentist won't grind your tooth away". Indeed. I have always taught and lived by the mantra "Do the most conservative dentistry possible meeting the long-term needs of the patient". Obviously, nothing new here for you either.

In this case, the patient wanted "veneers" after doing a bit of internet "research". Because of large fillings, recurrent decay, and several endos, full coverage was indicated. (Fig 1-2) We just had to do a bit of higher education, if you will. We show high quality photos on a large monitor and try to re-educate the patient letting her know that we always want us to do conservative but our ultimate goal is long lasting satisfaction.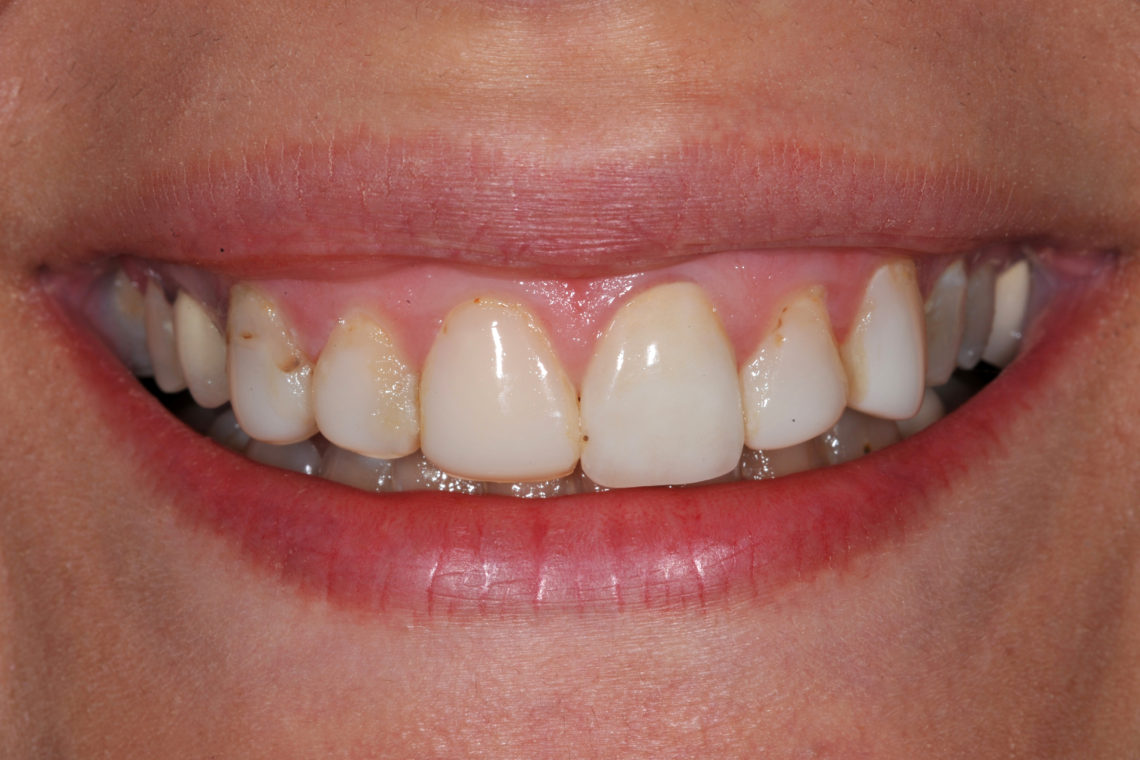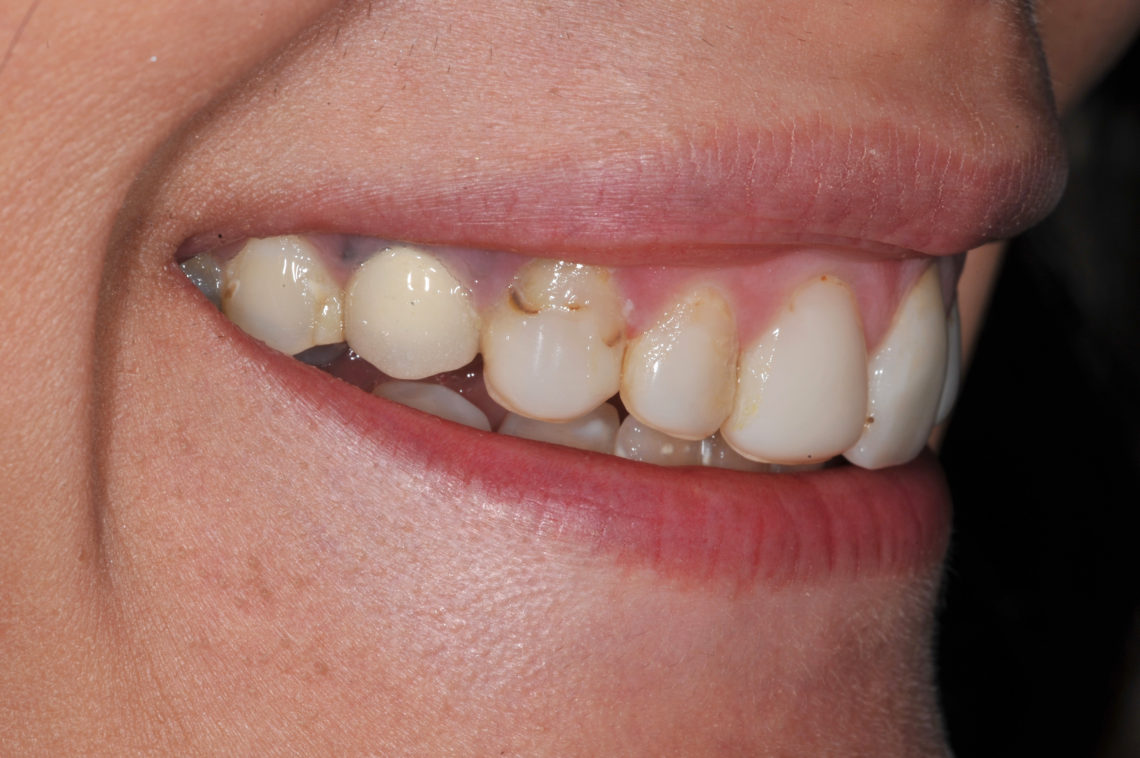 Records were taken with impressions, measurements, and pre-op shades. (Fig 3-5) Another reason to be careful letting patients dictate treatment is the occasions surprise. For instance, on tooth #9, underneath her previous veneer, there was a good amount of tooth missing. (Fig 6) It could have been broken, large filling, or maybe just over prepped. At this point it doesn't matter but certainly influences what types of restorations are best likely to give long lasting success. The preparations were finished, shades taken, and impressions done. (Fig 7-9)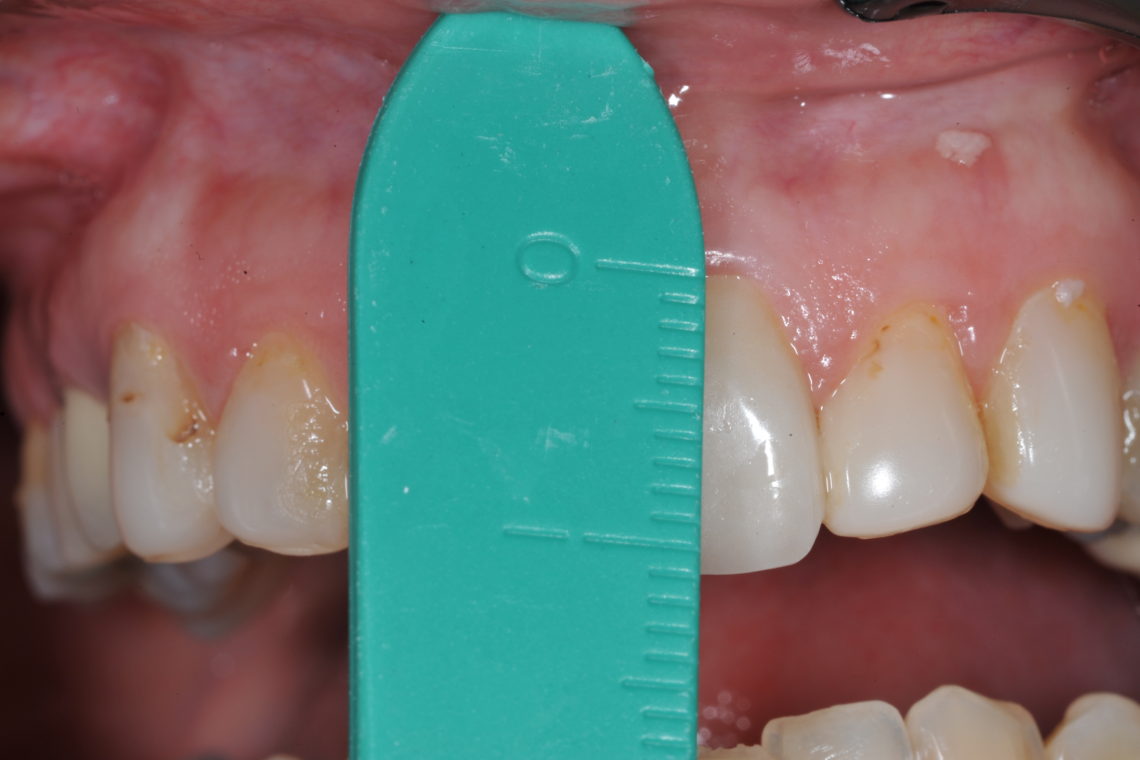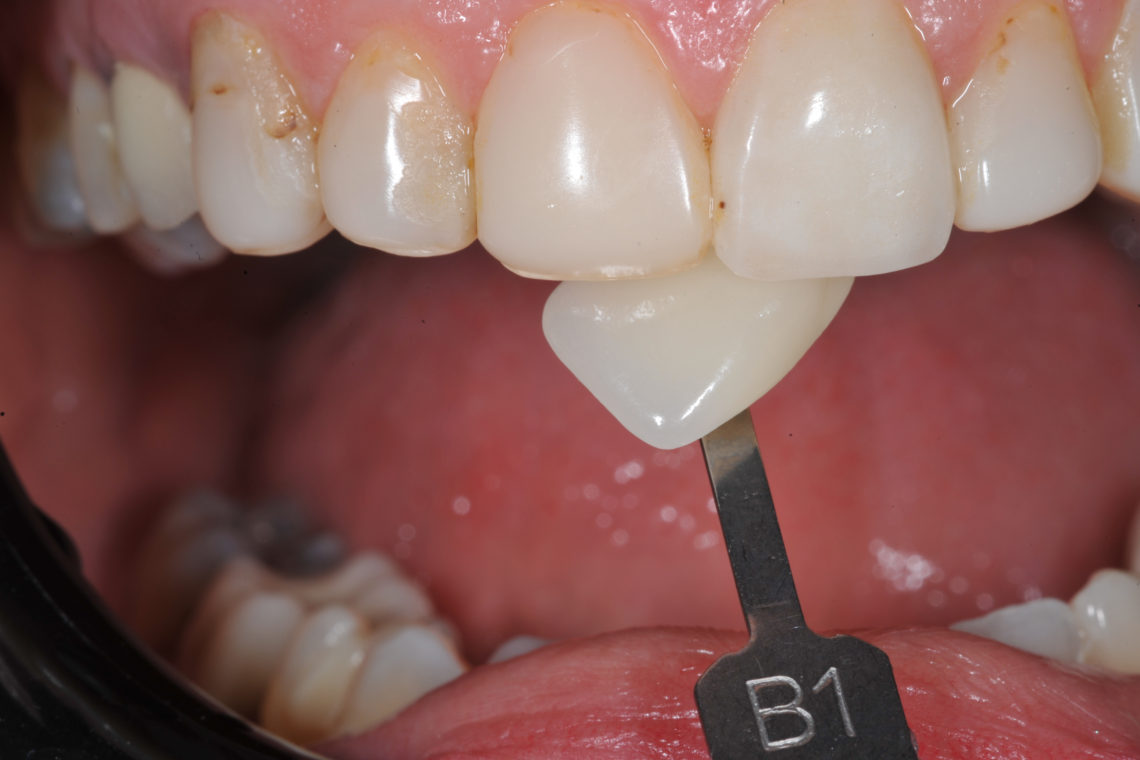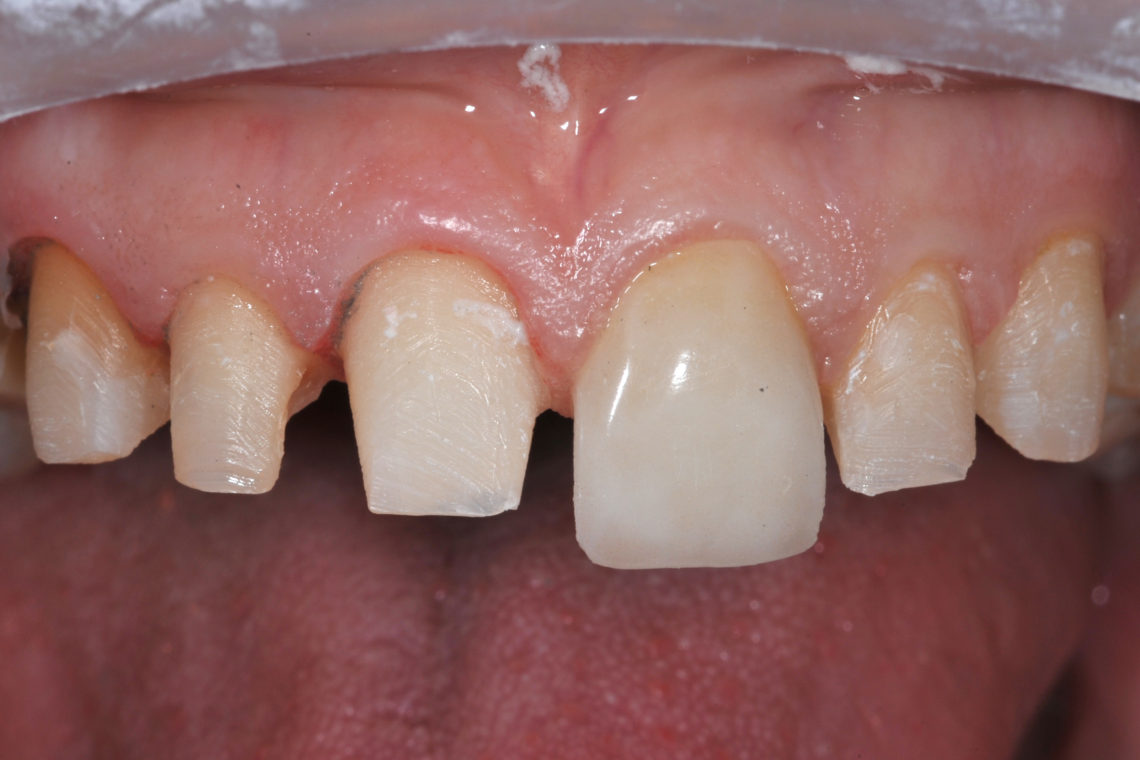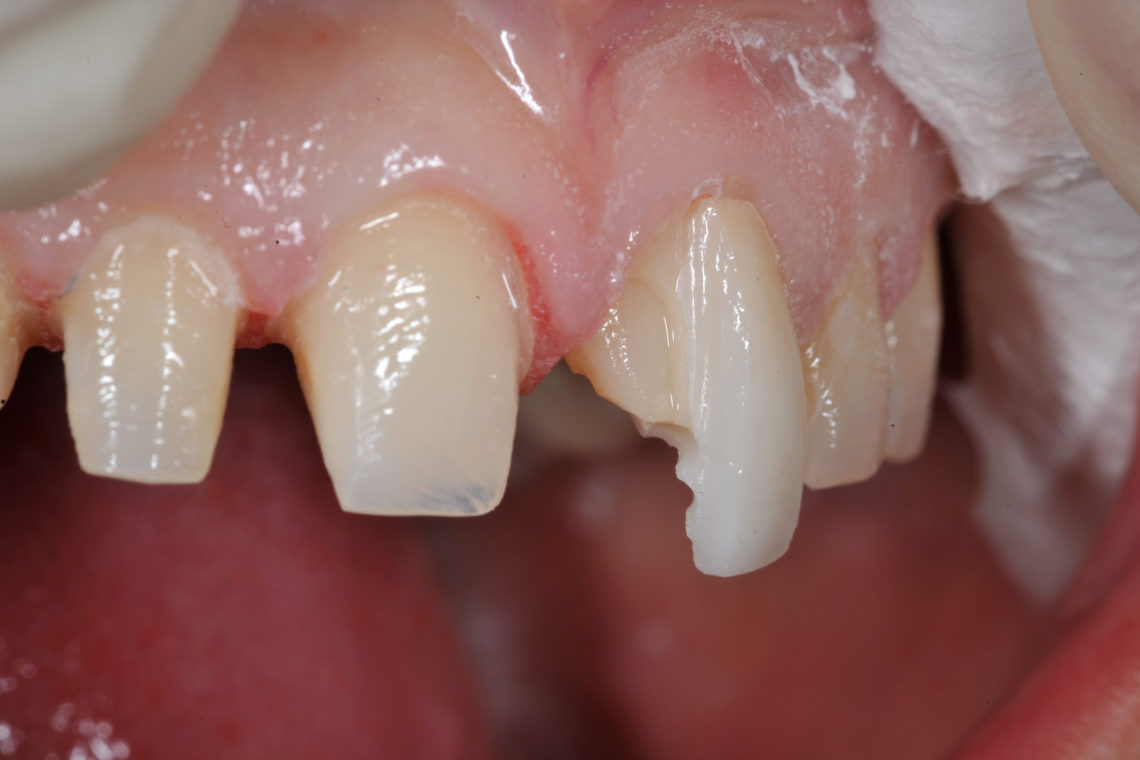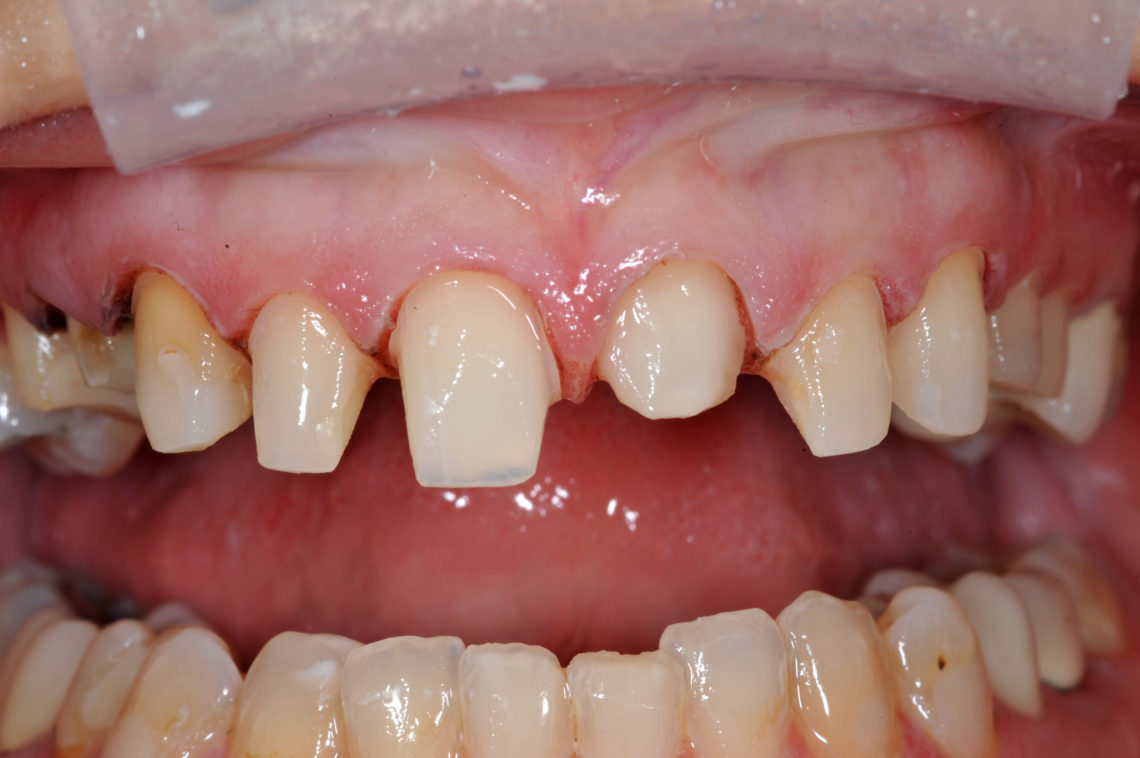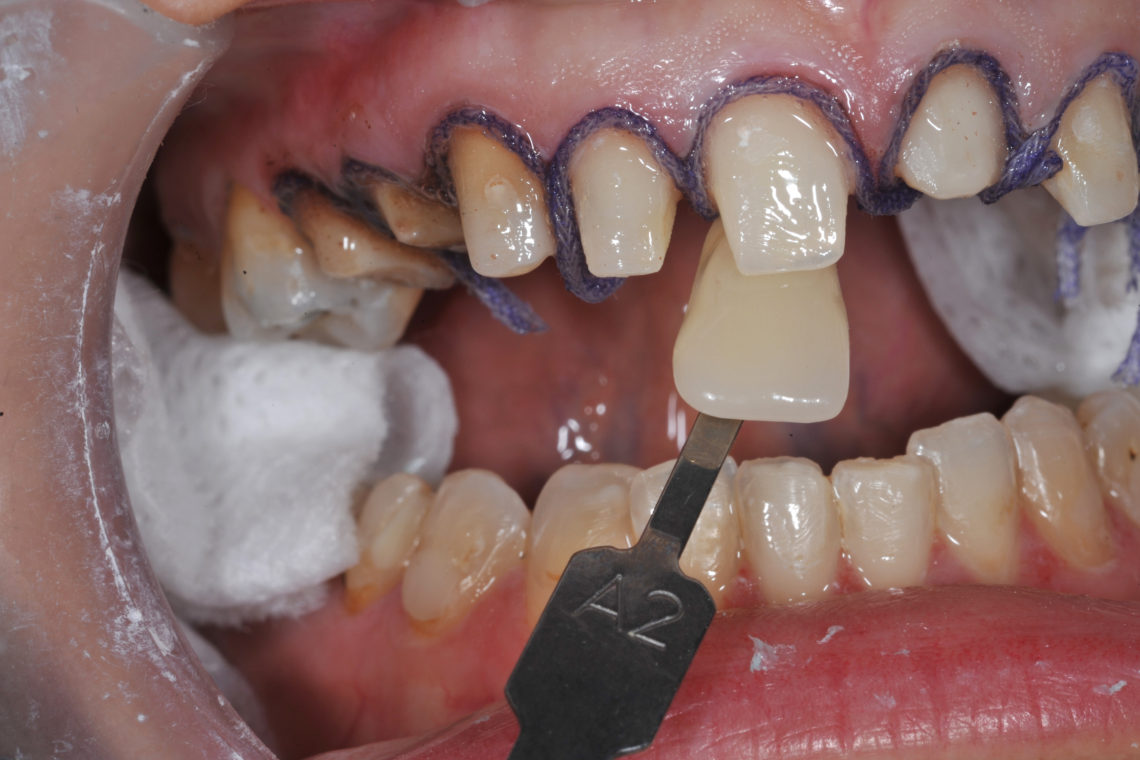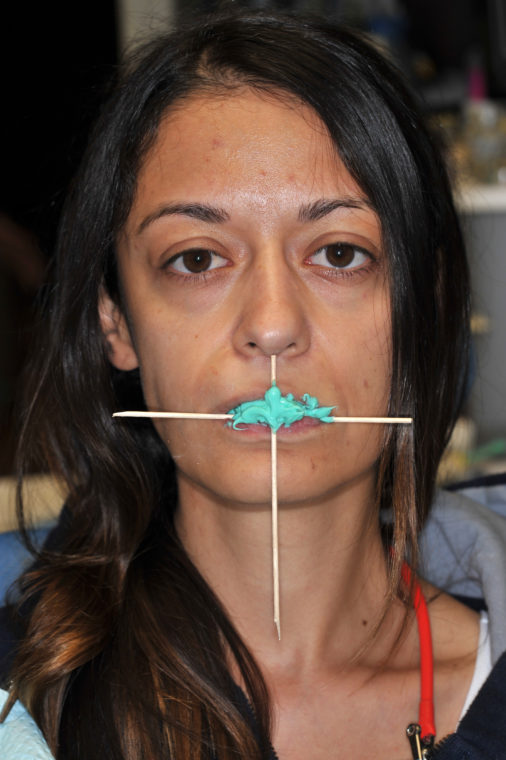 The PAC laboratory did an excellent job with zirconia restorations with some layering porcelain for character. (Fig 10) An advantage of zirconia based restorations is that cementation can be done from almost any class including self-adhesive resin, resin modified glass ionomer, and even more traditional cements. The teeth were cleaned with pumice mixed with chlorhexidine, isolated, and restorations tried in. Because of proteins, phosphate, and other contaminants, the zirconia is cleaned with a zirconia cleaner (Zir-Clean, Bisco) to ensure maximum adhesion.

Bioactive/regenerative cements are commonly used today to provide an environment of better tissue tolerance and healing with potentially less sensitivity. We used a regenerative cement in this case (TheraCem, Bisco). This cement gives excellent retention, easy clean up, and results in a terrific aesthetic result. (Fig 11-15)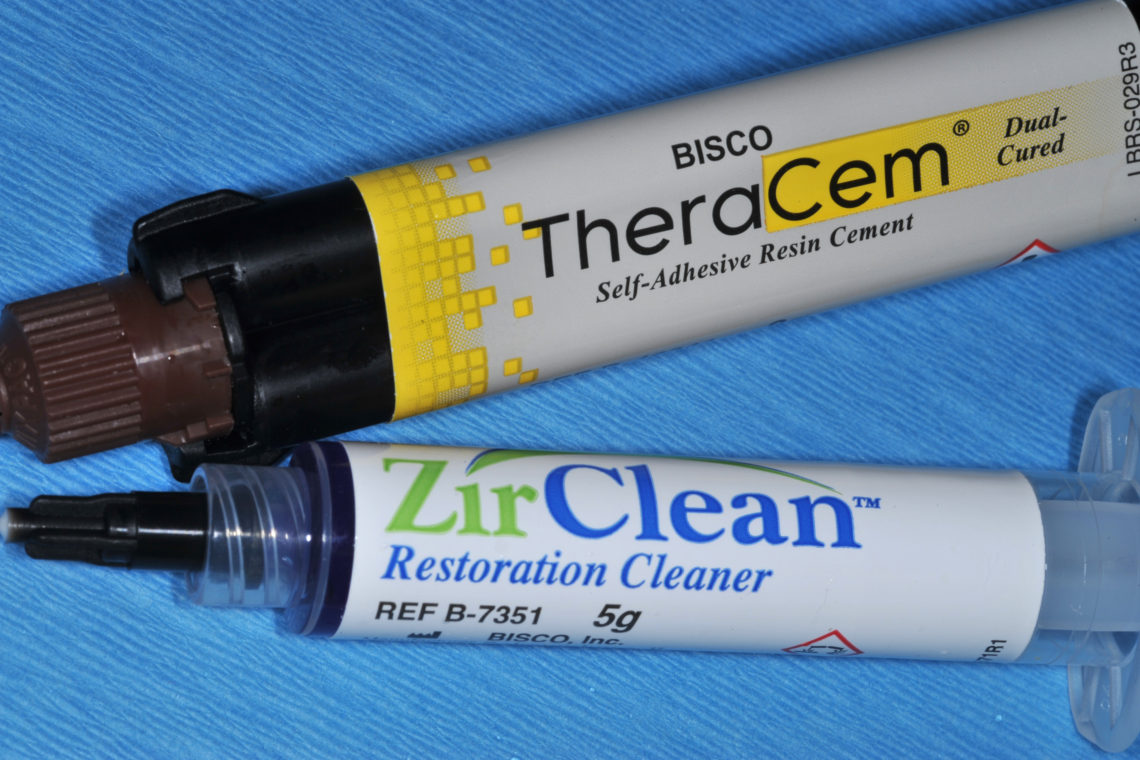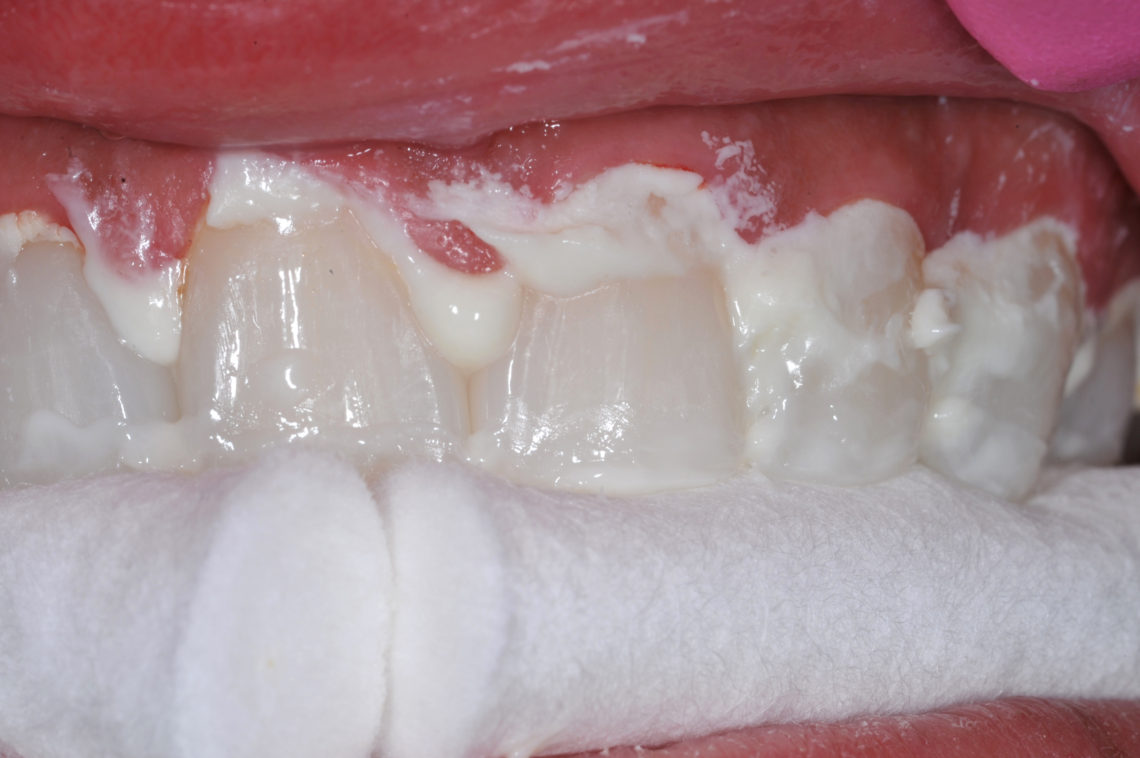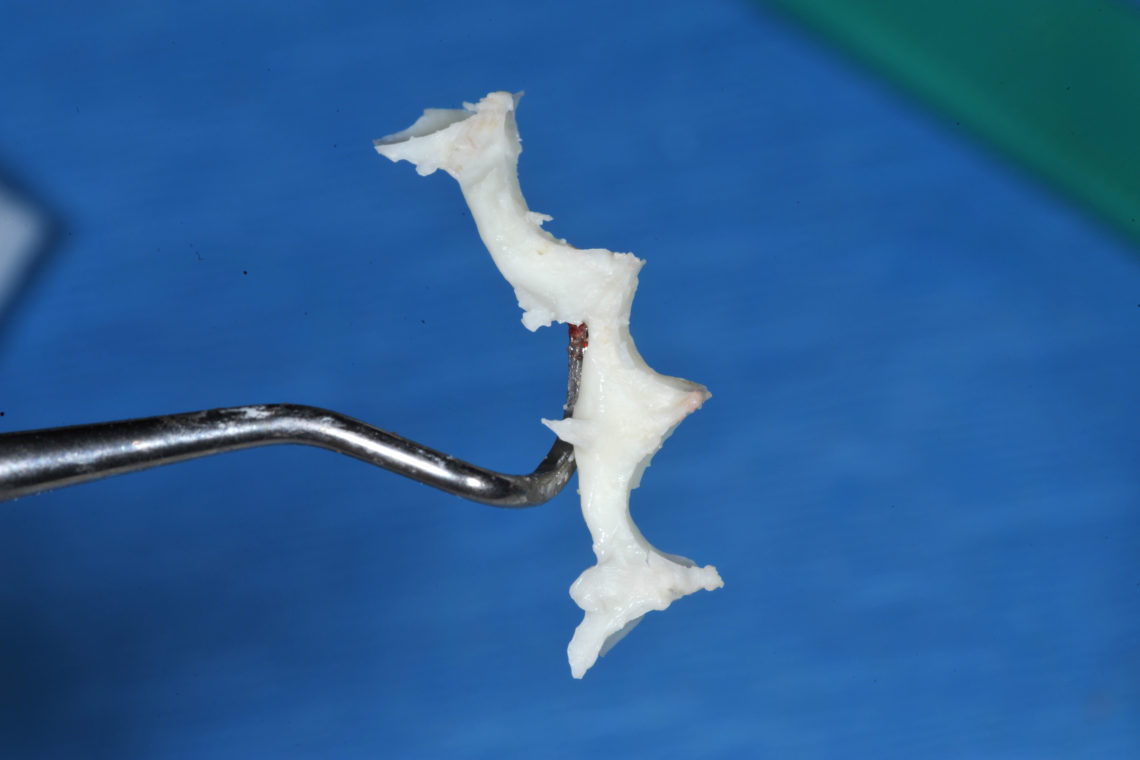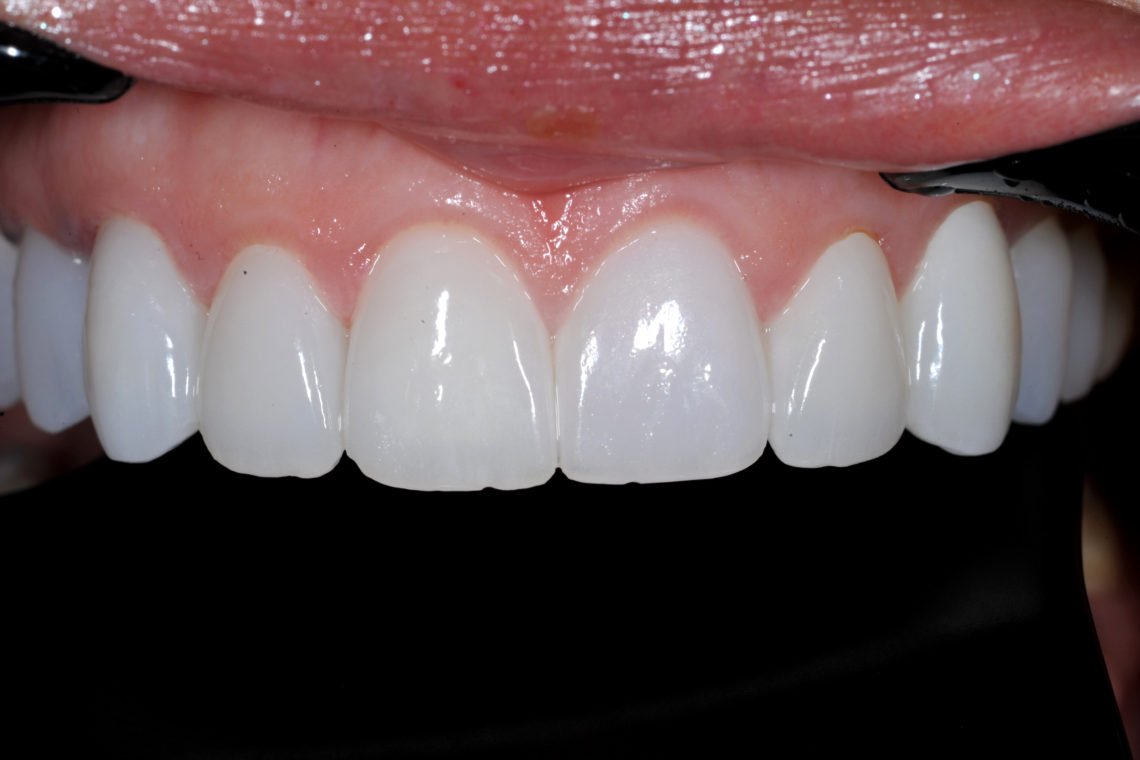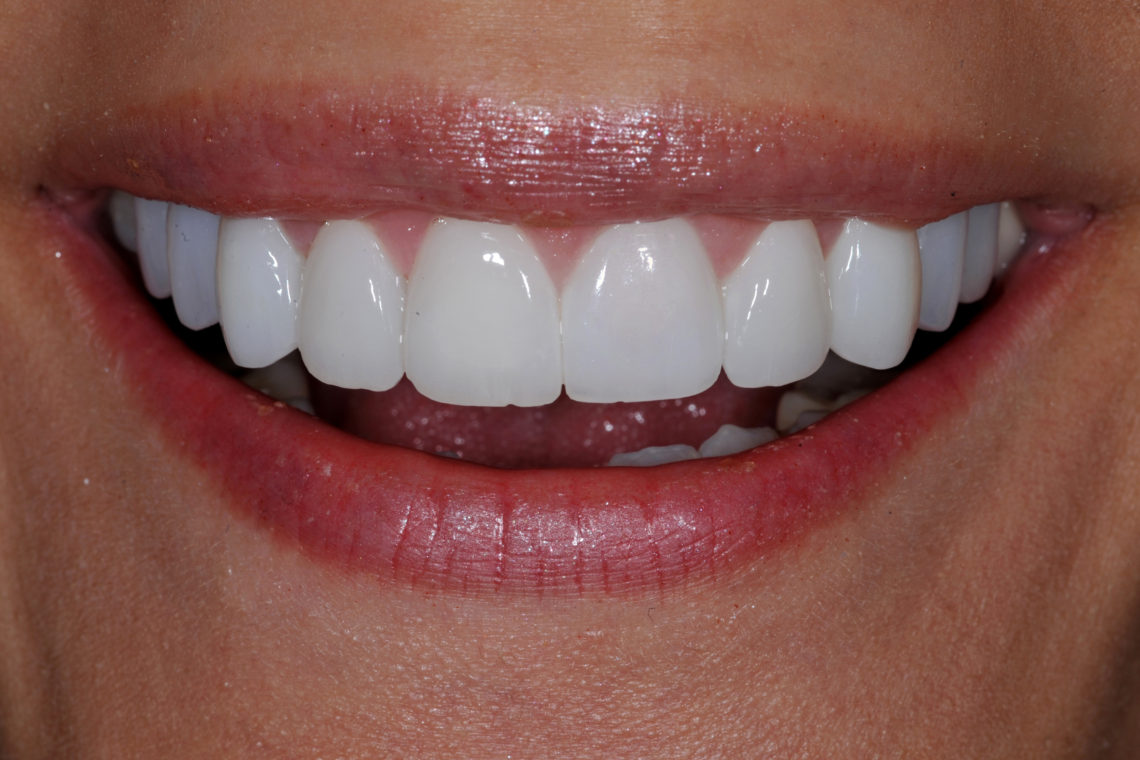 If you have questions about my article or if you would like to send a case, please contact the Pacific Aesthetic Laboratory Group at www.pacificaestheticdentalstudio.com, Gary Vaughn, CDT, CTO, (888) 461-3331, or via email gvaughn@thePAC.org.