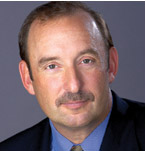 To our valued clients and colleagues:
Happy New Year! Can you believe it's already 2020? Each year we find ourselves asking, "Where did the time go?", and every year it seems to have flown by even faster than the year before. Recognizing how valuable your time is, I along with the entire team at The Pacific Aesthetic Continuum, Corr Dental Designs, and the Pacific Aesthetic Dental Studios want to personally thank you for your loyalty to our company in 2019.
For our dentist clients, we know you have other choices for your restorative support services, we deeply appreciate that you have given us the opportunity to provide laboratory support services to you and your patients. To all of our PAC dentist Directors and Instructors, we could not do this without you. By serving as leaders, your support is giving back to the dental community and we want to thank you. Through your mentorship in our PAC postgraduate programs, other dentists throughout the country are able to expand their knowledge and practical experience.
Looking back in time, more than 27 years have passed since our laboratory services were introduced and our first programs were launched. While we continue to change and grow, some things still remain the same. We continue to do our best to bring you the highest quality custom-fabricated restorative solutions with an industry-leading team of educators and skilled technicians all supported by caring service professionals. In our industry trust is the benchmark. Each day we build our relationships based on trust, integrity, and mutual respect. That is our unwavering pledge to you and we stand by it.
As promised last year, we have continued to seek and integrate new technology, new partner alliances and innovative external relationships that focus on delivering important support to our clients through our laboratory group. These steps have included improving communication with our clients and the implementation of more detailed quality control tracking and measurement systems. Our 2019 goals included that holding ourselves accountable for performing above industry minimums. Our prosthetics and all of our services that are delivered from our laboratories every day are what define us to our clients. Our integrated education platform delivered through our alliance with the Pacific Aesthetic Continuum has also changed. In 2019 the PAC delivered programs to our clients which included many new changes to the courses and to those clients affiliated with our programs during the last year. These changes were instilled by listening to our peers and implementing new program formats for 2019. These changes also represent some of our latest steps in what has been an ongoing journey and we are already seeing important new benefits.
Looking forward to the New Year, we see unlimited potential for our future partnership with you, our valued clients. We hope to meet and exceed your expectations.
Never before have we seen the dynamic changes we are experiencing in our industry. The business of dentistry has had explosive change over the last year adopting new corporate philosophies offering new options and directions to professionals. We continue to expand our market presence and our relationship with our clients in new and innovative ways to support these changes. We will continue to expand our technological capabilities and training, but also how we interact as partners in this new frontier. Our commitment to quality is proven and our continuous philosophy guides that improvement which is focused on customer-centered deliverables. Saying we are "committed to your satisfaction" is an understatement. We are dedicating our full resources to finding more ways to not only keep our client's practices relevant in this industry but also our employees, facilities, and products as well.
I want to take this time to wholeheartedly thank you for working with us. We not only value our relationship with you but take the responsibility of being your partner very seriously. It is an honor that you chose us to work with you in 2019 and we look forward to our mutual continued success in 2020 and beyond!
Sincerely
Garrett Caldwell, CEO