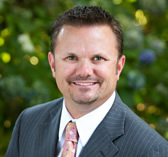 We live in a world filled with technology and abundant information at our fingertips. We can shop, look up a recipe, plan a vacation and even look up health-related information all from the convenience of our phone in hand. This access to information could only be dreamed of just a few short years ago. Technology and information has also propelled our profession to new heights. New opportunities to connect and educate our patients have also created some challenges that we must navigate our way thru. Take for instance Julia.
Julia was referred to our office by a specialist colleague for a Smile Consultation. She is delightful and we ended with a fabulous result but the journey was arduous. We all have had the patient who comes in with a folder of pictures, clip outs from magazines, a three-page list of questions and have had three other consultations. I can usually work with those types but Julia took it to a whole new level. To this point she has done her 'research' and wants me to give her the smile of her dreams. During the first appointment, she proceeds to tell the assistant exactly how she wants each tooth and how the Doctor, me, is to going to do the procedure. Are you starting to see where this is going? I'm usually pretty laid back at these initial "Meet & Greets" but I'm starting to see it go sideways. We get the conversation back on track by getting to the photos and models. (Figure 1-2) As you can see this is not your everyday case. She then proceeds to inform me that she wants No Prep Veneers.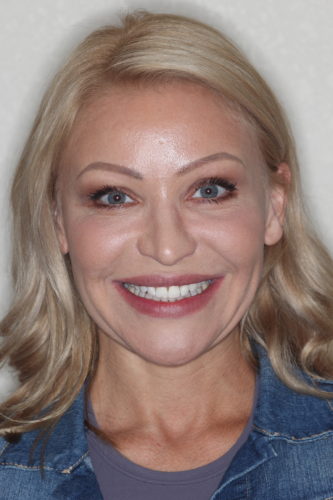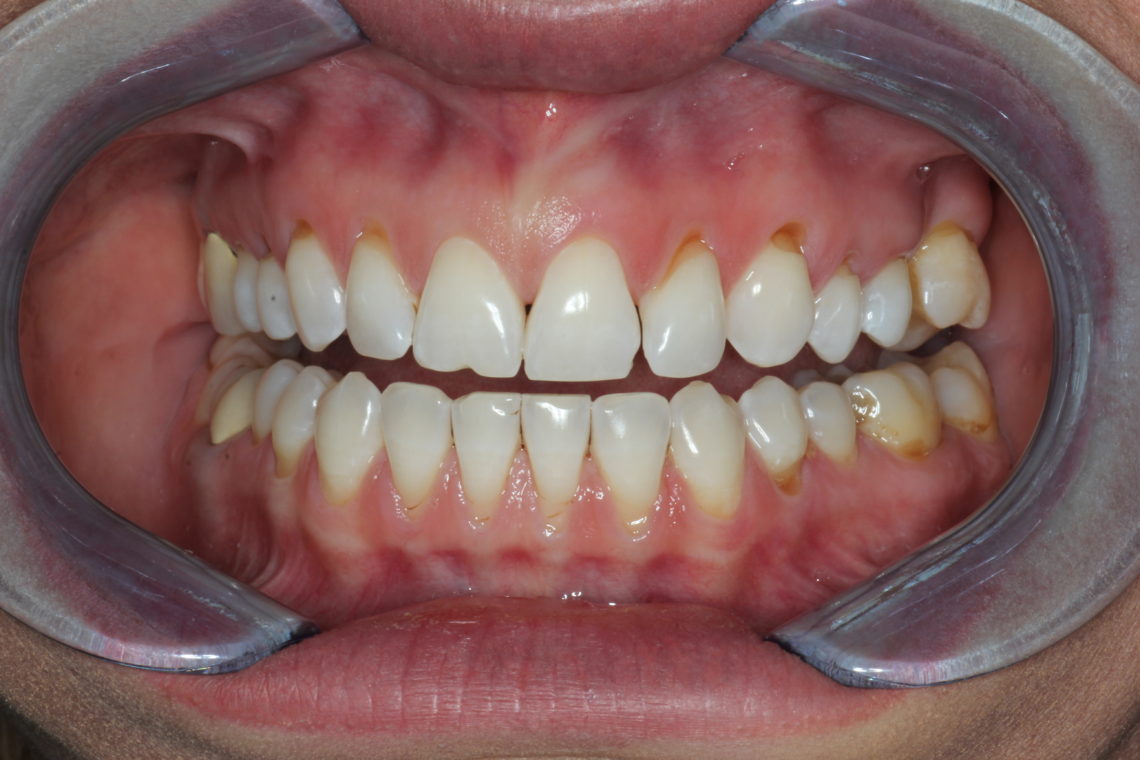 We schedule her for a follow-up consultation. We want to do the case and know we can provide a beautiful result but at what to our soul? We see her for the second consult and now she brings her significant other. She proceeds to tell me how she wants me to prep her teeth and I patiently listen. I explain how the entire No Prep process goes and what she can expect in certain aspects of her case. I explain how a minimal prep process can also provide the smile she is looking for. We came to an impasse. I declined to do her case. I used all the knowledge of my past PAC teaching and experience and she still was defiant on getting her No Prep veneers. I knew that we needed to fix some occlusal disharmonies, some rotations, some gingival modifications, to mesialize the left side and other minor discrepancies. I knew that by going away from tried and true treatment modalities that I would be going down the rabbit hole. "But I want you to do my case!"
I was able to get her to understand that there was going to be some preparation. There was going to be some gum line correction. Her bite was going to be improved. At the end of the process she was going to have a beautiful smile. We got her to the wax-up stage and she loved it! We are now ready to proceed!
The case went very smooth. I filled the abfractions (Figure 3) with composite, did an overlay of temp material and then proceeded to do the case as I would any other minimal prep case (Figure 4). I knew the most important appointment was going to be the Smile Check so I gave about 50% more time to get her questions and modifications answered. We finished the uppers in Empress and as you can see, she was very happy (Figure 5-7). Since I'm one for punishment we are now working on some lowers for her.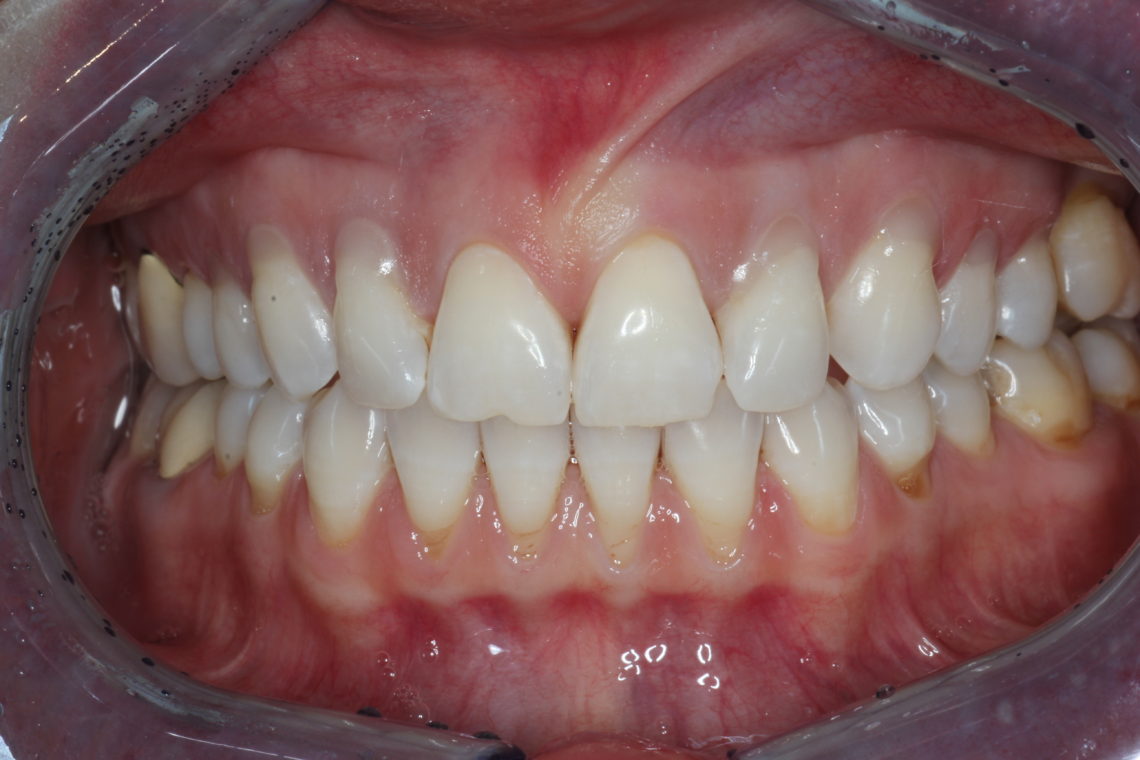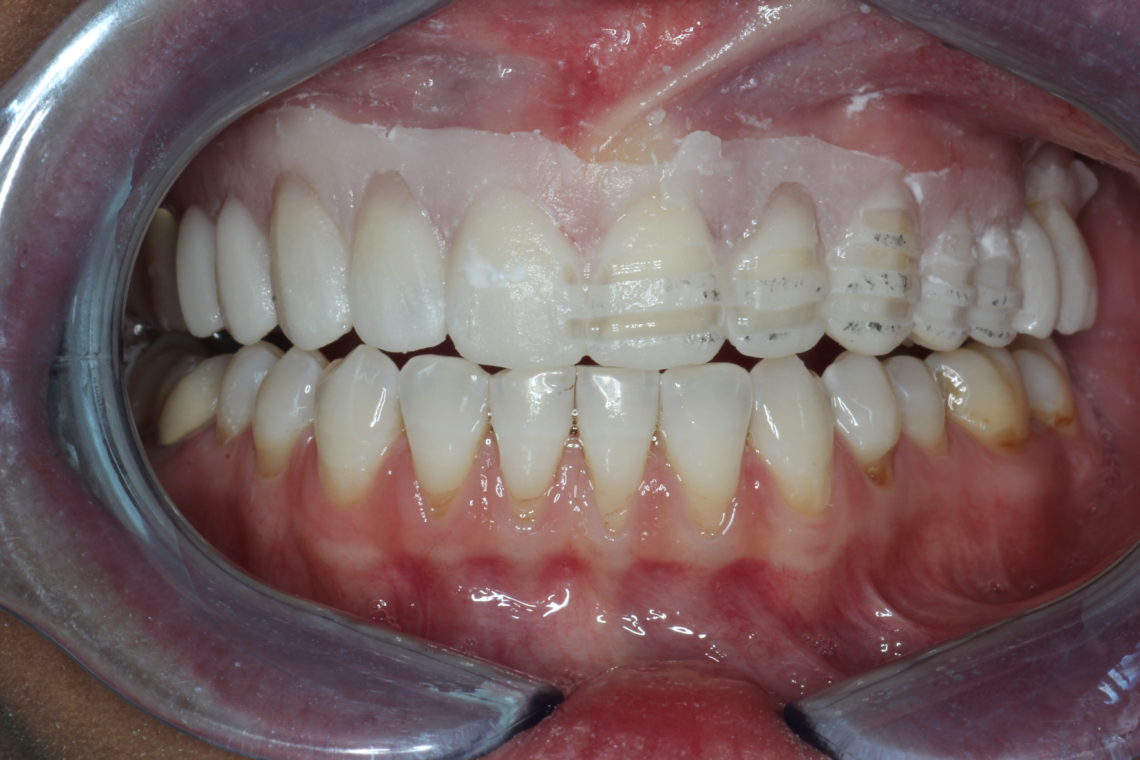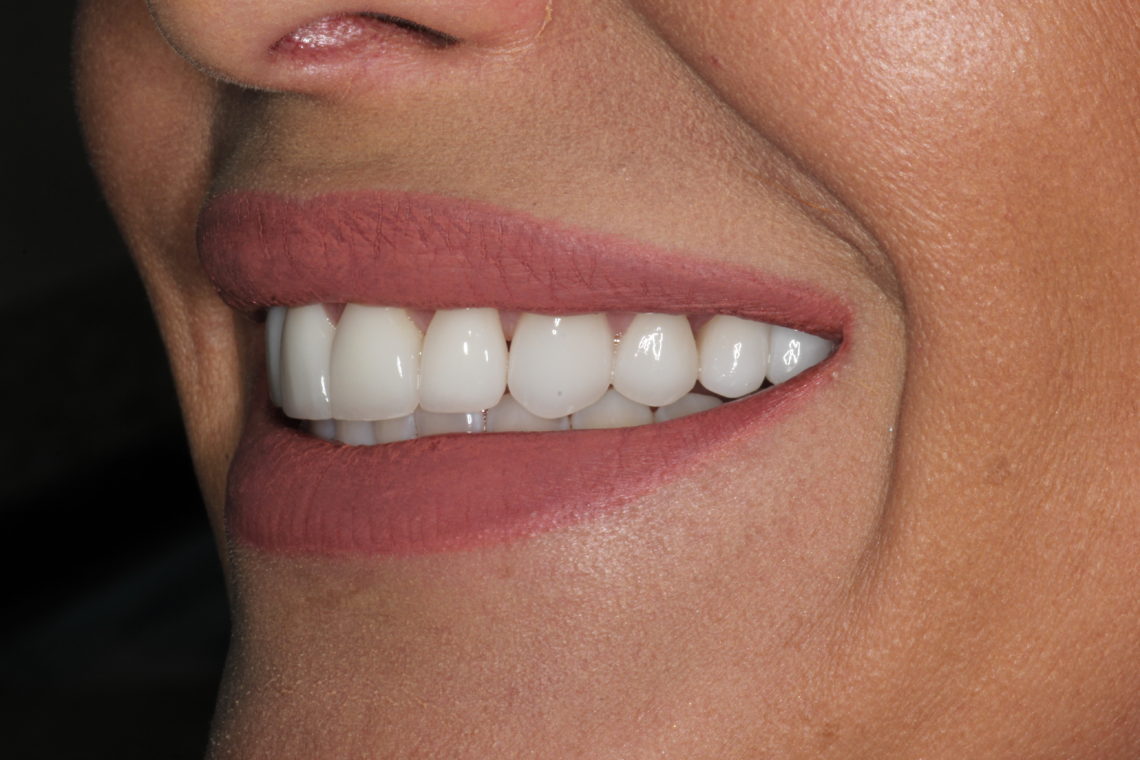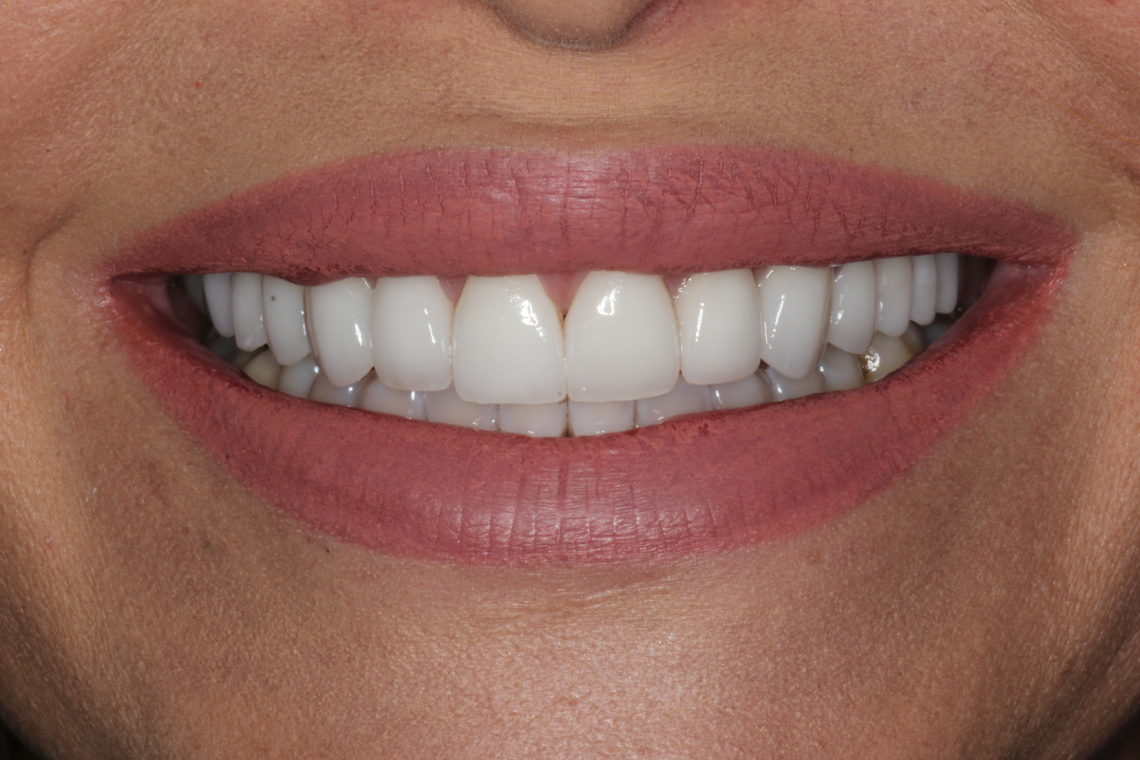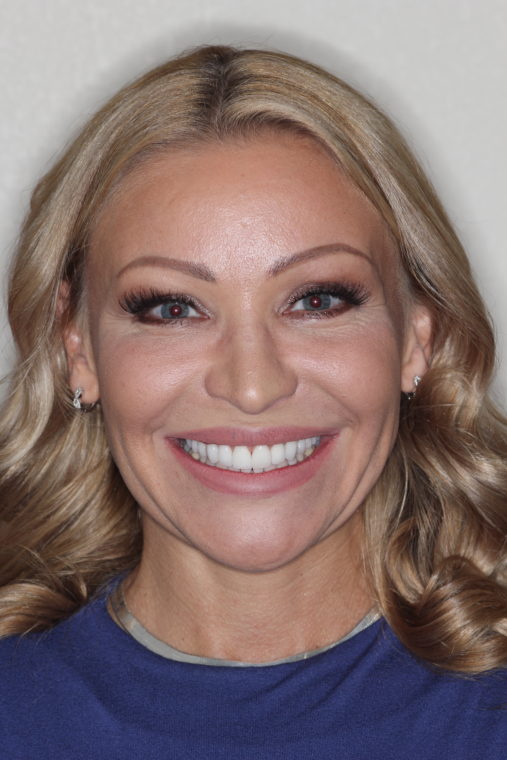 There will be times when we are in a position where the patient has spent too much time scouring the internet for information or has gathered information that is not applicable to their case. This makes our job much more difficult but the end result can give us satisfaction knowing we didn't compromise our skills learned in the PAC and gave someone a great smile.
If you have questions about my article or if you would like to send a case, please contact the Pacific Aesthetic Laboratory Group at www.pacificaestheticdentalstudio.com, Gary Vaughn, CDT, CTO, (888) 461-3331, or via email gvaughn@thePAC.org.