AACD CREDENTIAL ASSISTANCE
Are you working on becoming an AACD accredited dentist? Our highly trained staff is available by phone and email to provide you with technical assistance and support through the AACD Accreditation or Fellowship process. Our smile design specialists to help guide you through the process and help you pass off the ceramic criteria. We can assist you with documentation support and case presentation.
INTERESTED IN OUR SCHOLARSHIP PROGRAM? GET STARTED NOW!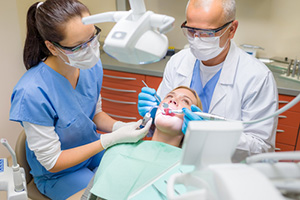 SCHOLARSHIPS
What is a PAC Scholarship?
The Pacific Aesthetic Continuum has developed a unique scholarship program to help doctors manage the high cost of attending collegiate level continuing education focused on Live-Patient Hands on training and to bring world class education to a regional level.
What are the benefits of a scholarship?
There are a number of powerful advantages and benefits to receiving a PAC scholarship.
It is no secret that many leading hands-on programs are costly. The benefit of receiving a scholarship from the PAC provides the same world class continuing education but puts it within reach financially. It allows you to focus on developing your skills as a practitioner and building your business without the increased financial burden and gives you the confidence to pursue your business goals. Plus because the PAC scholarship supports your engagement with all it's benefactors and laboratories, it will reinforce the value and importance of the new relationships to your practice when you join the PAC.
What do I get with my scholarship?
A limited number of scholarships are awarded each year from the PAC. These scholarships averaging $16,985 are applied to the following:
•   Full access to your local PAC Study Group meetings six times per year
•   24/7 access to your personally assigned PAC mentor
•   Level I and Level II Advanced Live Patient Hands-on Sessions
Scholarship fees may not be used for out of pocket travel expenses associated with attending any session or for all laboratory fees associated with participating in a hands-on program. Estimated laboratory fees available upon request.
What are the requirements to maintain a scholarship?
•   Scholarship recipient must attend two hands on programs during a 12 month period**
•   Scholarship recipient must bring a minimum of two additional employees from their office for each session.
•   Scholarship recipient must bring their own patient of record to all clinic sessions
•   The PAC and the scholarship recipient discuss and tailor a commitment that corresponds directly to the current stage of the Scholarship recipients professional and practice development so as to provide no disruption to the recipients current practice.
•   Each scholarship recipient is required to complete the course during a 12 month period.**
How do I find out more?
To ask additional questions or to request a scholarship application, please contact us at info@thepac.org.
* PAC Certified Members may be required to undergo a verification process in order to receive PAC Certified Membership privileges which includes meeting and maintaining specified requirements in order to qualify. For more details, contact PAC at info@thepac.org.
**In the event that a program is not scheduled within the 12 month scholarship period, the PAC shall extend the scholarship recipients agreement to allow for that change.